Celebrate Queer Authors
The Library is OPEN! Because what– Reading is FUNDAMENTAL, (and no this isn't for throwing shade like on RuPaul's drag race.) This is a post to celebrate the queer authors that are a part of our very own Pride and Joy Foundation community and celebrate queer authors as we enter Pride month and summer kicking off is a great time to grab a book and read.
Did you know the publishing world is hella hetero? According to Row House Publishing, a newer publisher that promotes equitable publishing, it is 89% straight/heterosexual and 99% cisgender. The industry is also very white. (I am sure this all this information is no surprise).
YOUR voices matter because YOUR Voice is YOUR Power.

I am about to graduate with an MFA in Writing Nonfiction and I have spent the last two years decolonizing the traditional literary canon by choosing to read BIPOC and/or queer writers. Here are 5 (but I have so many more…) recommendations of Queer BIPOC authors:
And here are some Queer BIPOC poets since I am a poet at heart:
Pride and Joy Foundation Community Authors
Happy Publication Day (May 30) to two of our Pride and Joy Foundation authors: Rae McDaniel (they/them) and Kate Fussner (she/her)!!!
Rae McDaniel (they/them) was a recent guest panelist on our biggest Pride and Joy Parent event ever: Preparing Your Family for Pride and shared incredible insight on allyship, identity, joy and drag. Their book Gender Magic hit shelves today May 30! Rae is a non-binary Speaker, Author, Therapist, Certified Sex Therapist, Coach, and Transgender Diversity and Inclusion Educator. Rae helps audiences gain the audacity to become both lit-up and liberated. Rae is also the founder and CEO of Practical Audacity, a Gender & Sex Therapy practice in Chicago, serving over 300 clients yearly. Read more from our Pride and Joy Foundation blog post featuring Rae and their book Gender Magic.
Kate Fussner (she/her) wrote a young adult novel, THE SONG OF US and is available now. Kate is a novelist, teacher, and accidental poet living in Massachusetts with her wife and dramatic dog. When not reading or writing, Kate can be found spending time with her family, baking, or singing her favorite musicals. Kate believes in the power of a good laugh and a good cry, and hopes her stories will provide readers with both. Read more on our Pride and Joy Foundation Blog!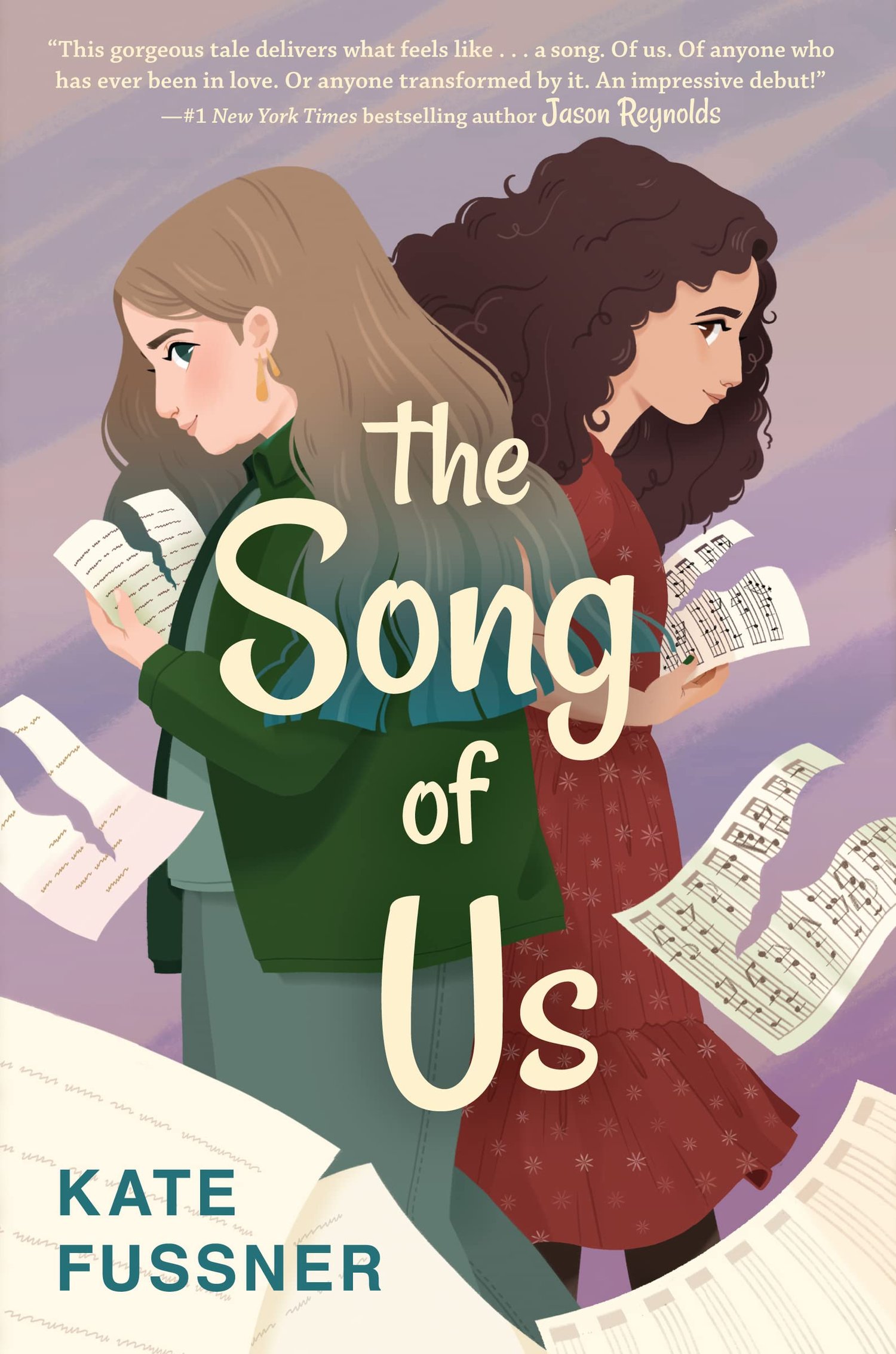 Chris Davis (she/her) has been part of the Pride and Joy Founcation community for quite some time and recently released a memoir, Worthy, about being an ex-Mormon lesbian. Chris Davis was a lifelong devout Mormon who checked all the expected boxes of wife, mother, teacher, leader, follower, and believer until 2020 when she left her family and her church to fulfill her own personal destiny as a gay woman and independent thinker. She remains close with her two adult children, one of whom is a believing member of the church and the other who is a transgender man who has also left the church.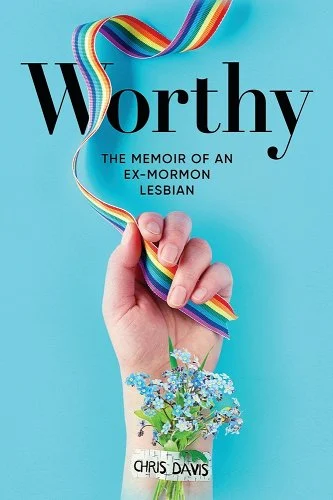 Suzette Mullen (she/her), our leader of the Pride and Joy Foundation OUTWrite Authors course, wrote a memoir that will be published with University of Wisconsin Press in Feb. 2024, The Only Way Through is Out. She will be launching our second cohort this October, you can get on the interest list here. Suzette is an LGBTQ+ book coach, speaker, recovering rule-follower, and author of The Only Way Through Is Out, a memoir forthcoming January 2024 from the University of Wisconsin Press. Her coming-out story inspires audiences—straight and queer—to find the courage to take the next right step toward authenticity in their own lives, no matter their age. Suzette has been featured on Today All Day and published in the New York Times, and is a frequent guest on podcasts, including Zestful Aging, Coming Out & Beyond, the Brave Yes Business Show, and #amwriting.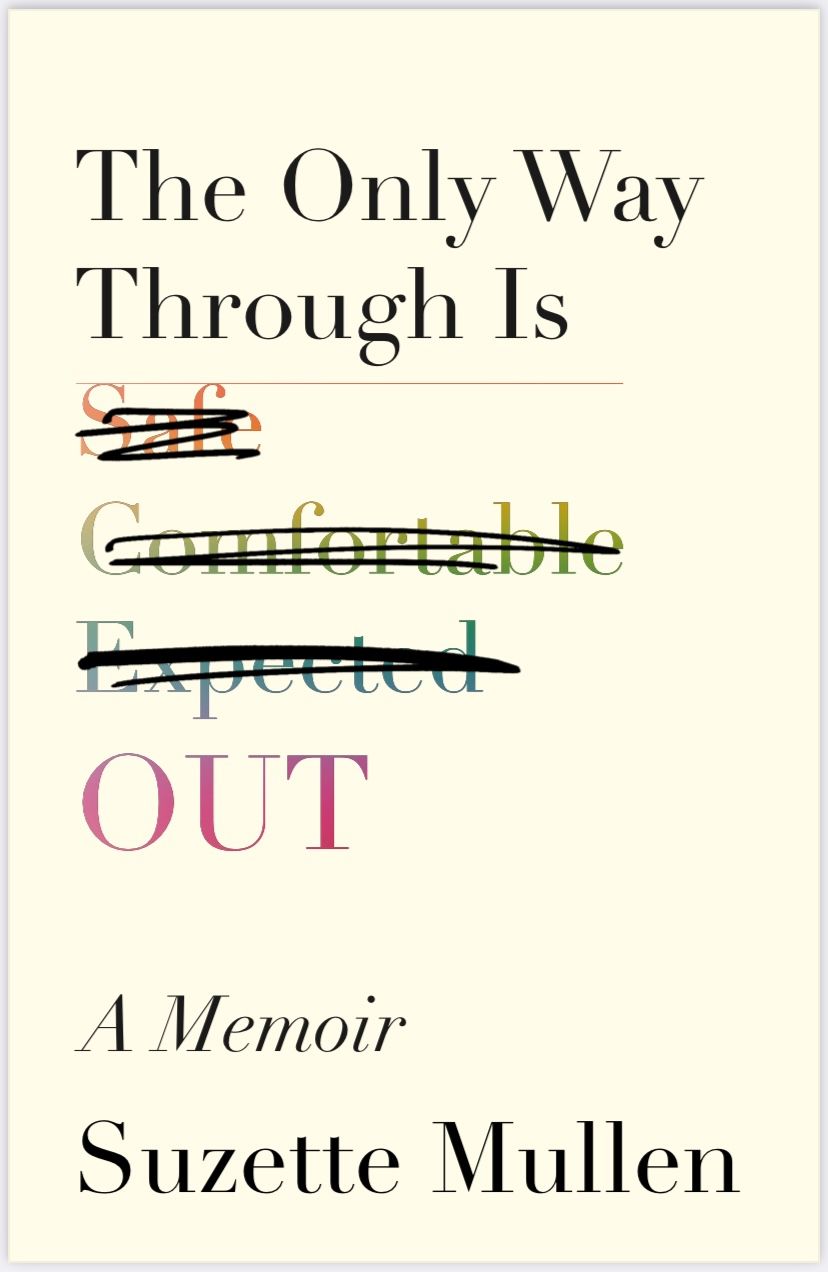 We are so excited for these incredible authors using their voice and their power in a publishing industry that is 89% straight/hetero. Support queer authors and we hope you enjoy some queer summer reads.
Did you also know that the Pride and Joy Foundation has three books as part of the Pride and Joy Publishing?
If you are a queer author and have a book coming out and you would like us to highlight your book, please email our Director of Operations, C. Rizleris (they/them) We want to support queer writers always. Email [email protected].
---
About the Author: C. Rizleris (they/them) is a contributing writer for the Pride and Joy Foundation and has worked in higher education for over ten years. They currently volunteer with LGBTQ+ youth at the Guilford Green Foundation and serve on the Transgender Task Force Committee for the city of Greensboro, NC. Currently, they are working on a hybrid essay collection centered on liminal spaces as a candidate for an MFA in Writing at Vermont College of Fine Arts. You can find C. on Twitter @rizwrites or visit their website.