Fire Sphere Media on Different Insights about LGBTQIA Prejudice
At Fire Sphere Media, we believe that although the world has progressed further than most of us thought we would ever have a chance to see in our lifetimes, there is still a very long way to go. Racial and religious equality, LGBTQIA diversity, and a better understanding of disabilities and mental illness are all important aspects of life that we want to normalize in the work that we do.
Our hope is that everyone in the world who has ever felt like an outcast will feel like they are loved and accepted when they read our books or work with us. The primary focus of our work is to show the world that it is our character that defines us, not our gender, orientation, religion, or race. When you experience our work, you will realize that you are never truly alone.
Kara Ballenger is a graphic designer and illustrator who puts a special emphasis on depicting characters from marginalized groups. Kara has chosen to predominantly work as a freelance artist and at a lower rate of pay than most of her competition because she believes that everyone deserves a chance to advance their careers, and if she is able to assist them with her art, she is more than happy to do so.
Kara's main goal in her creative work is to ultimately turn her artistic endeavors into a full-time job so that she can publish books quickly and to a wider audience, as well as employing people from disenfranchised groups as illustrators, writers, and other creators.
Mads Cherluck is a writer and colorist who helps to bring Kara's work to life in a dynamic and unique way. When they are not pairing up with Kara to create new graphic novels, Mads can usually be found writing ideas for future stories or painting commissions for people. They majored in Creative Writing in college and took private courses from Lori DeBoer in Boulder, CO. Mads enjoys using their art to spread the word about the ways that society engages in ableism and anti-LGBTQIA rhetoric, as well as learning to insert the way other white people engage in micro-aggressions and systemic oppression against black Americans and other minority groups.


In our upcoming books, Faust and The Los Angeles Subject, we are putting our money where our mouths are. In Faust, we are taking a deeper look at the spiritual side of LGBTQIA prejudice by gender-swapping the well-known character of Faust and allowing the story to be told through a woman's perspective. Since the Gates of Heaven are forever closed to Faust, she finds herself giving in to temptation at times and making mistakes, since there is no point in being good if God has already decided that she is not worth saving. However, her deep and pure love for the innocent Marguerite is so beautiful and so good that even Mephistopheles cannot consider it sinful. Her love of her same-sex partner is, in fact, a large part of the reason Faust begins to stop living her current sinful lifestyle and learns that she can be good for good's sake and not for an eternal reward.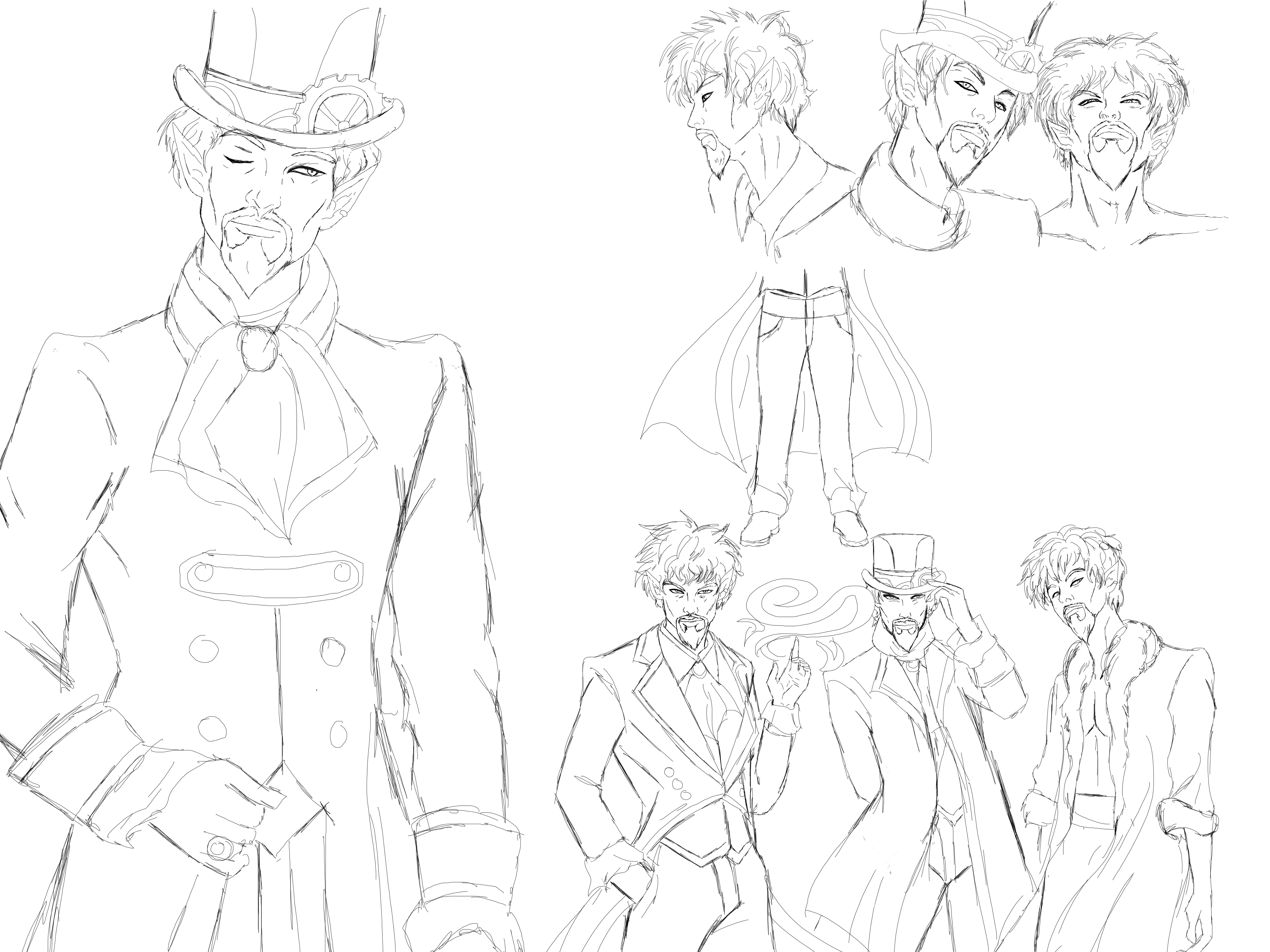 Our process in making each story starts with a well-written outline. We use different types of writing styles, like a Hero's Journey to make a skeleton for what we want to convey in our drawings. Once we figure the story through a script, Kara sketches out each panel. She then gives the pages to Mads so that she can help ink, flat color, and shade. Kara takes the pages back and polishes them up and adds effects. The final step in creating the pages is by placing the word bubbles and text onto the page.
In The Los Angeles Subject, we are looking more at prejudice through social commentary, rather than spiritual commentary that is told in the form of a dieselpunk narrative about the systemic side of social prejudices. The main character, Haley, is a typical white girl who begins to realize that having desirable and undesirable people physically kept apart from one another is only making society's problems worse and that it is her job as a privileged person who learns about the roots of systemic oppression so she can begin to incite change in the hearts of people who turn a blind eye to it.
To help support us, you can visit our website at www.firesphere.org. You can purchase your copy of the book from there or you can contact us about a project that you would like help in creating. Follow us on our social media pages as well, to stay updated on the projects that we are creating and to spread the word about what we are trying to do for the community.