On Creating Affirming Space with RaYnbow Collective
What can students do to support their own wellbeing in environments that are not affirming?
This is one of the main questions that the RaYnbow Collective has asked since its inception. As Maddison Tenney, the founder and current executive director, began this non-profit in June of 2021, queer wellbeing in un-affirming environments in her local community was life or death. Unfortunately, but not surprisingly, queer people have a lot of experience in existing in environments that are not affirming. That has been the case for the queer community at Brigham Young University, a damaging and wholly un-affirming space for its queer students, faculty, and staff. That's why since its start, the RaYnbow Collective has passionately worked to identify and create safe spaces for LGBTQ+ students at BYU. That is our mission and why our organization's actions focus on connecting students to affirming community resources, other queer peers, and allies.
In an attempt to further answer this question, and provide a spotlight for some of the RaYnbow Collective's activities, here are a number of things that students can do to support their own wellbeing in un-affirming environments.
Find connection.
You are not alone; there are other queer people and allies that want affirming spaces just as much as you do. Trust us: if we as BYU students can find each other at a private Christian university in the western US, there will be people near you that need you just as much as you need them. Look to already established organizations that seek to make affirming environments. Get involved with them. We have a number of past and current members that have worked from beyond the physical boundaries of the community we serve. Creativity when finding connection is often rewarded, especially for those who are doing it with the right motives.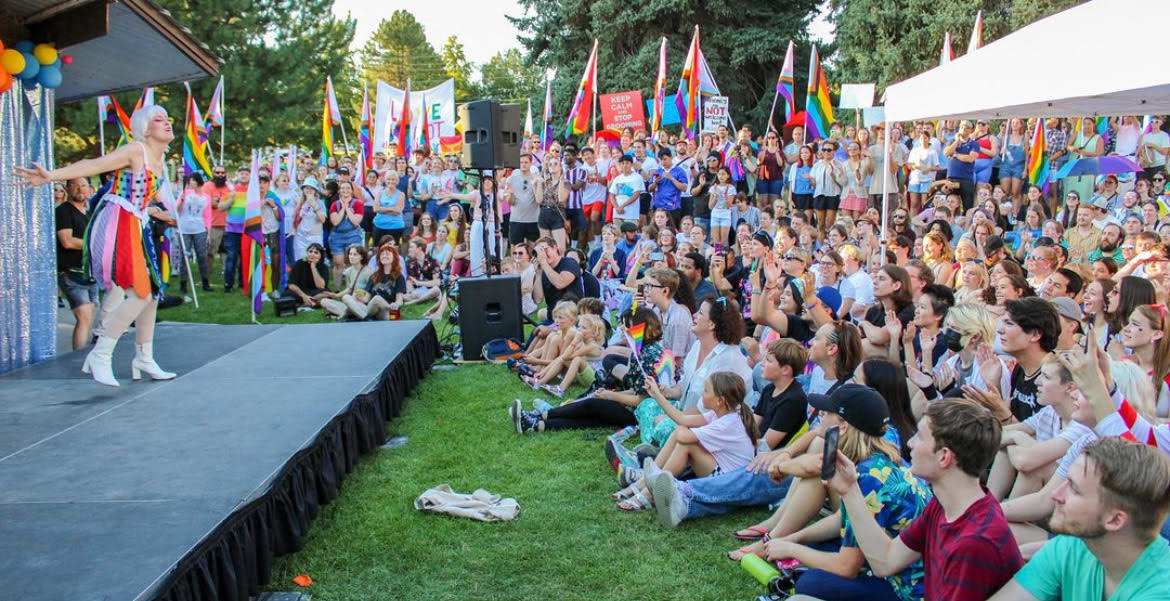 Create spaces.
To loosely borrow the often quoted words of "choosing to be the change you want to see in the world," choose to make the spaces you want to see in the world or in your community. That's what Maddi Tenney did when she started the RaYnbow Collective, with the hope she could share stories and art with other queer students at BYU while connecting them to local resources. She desired to create spaces and find like-minded people to find and give affirmation. Almost two years later, we are seeing that desire to create comfortable spaces becoming more of a reality each day. It may sound cliché, but I've seen it.
Get organized.
There is a lot of power in organization. Look at any movement for change or progress in the history of the world, organization has taken well meaning ideas and propelled them into functional reconstruction of established norms. That is what happened for Maddi: as time went on, she realized that while Utah provided a plethora of organizations, many remained inaccessible for queer students at BYU simply because they did not know about them. That's why she worked to organize the people she had found in her newly found affirming spaces. Since then, the RaYnbow Collective has worked with hundreds of other community organizers to create events like Back to School Pride, the LGBTQ+ Utah Summit, DEI training for BYU faculty and staff, and much more.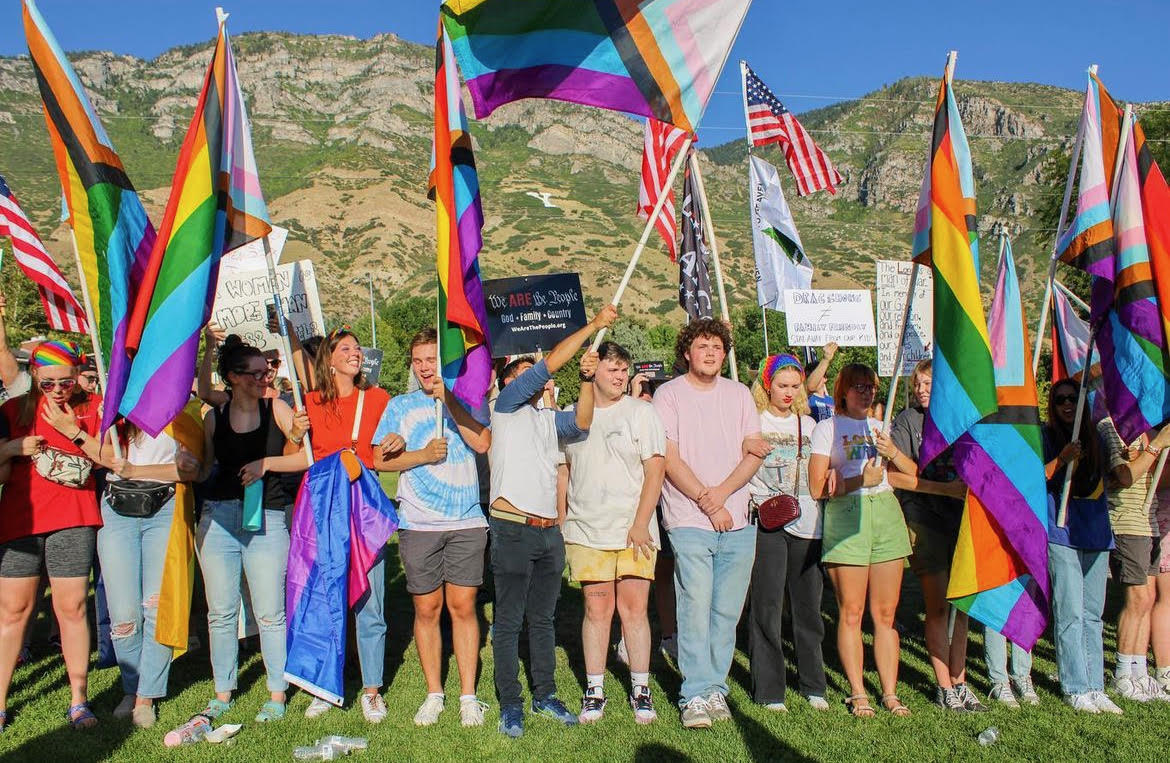 Set boundaries.
This has been something at the core of the RaYnbow Collective since it started. One person, or even one organization, cannot take on the whole world and its problems. It is common to feel a bit (or a lot) overwhelmed at many points along the journey to supporting one's well being in an un-affirming environment. This is where boundaries become really important. These types of boundaries can include within spaces you have helped to create or with yourself. What are you capable of doing, and what is out of reach? It is important to have frank conversations with yourself and those you have organized with, so that expectations are not breached and progress can be made.
These are just a few of the things queer students and people in general can do to help support their own wellbeing in un-affirming environments. There is a lot that we are capable of doing. Know that you are valid in needing affirmation and you are capable of both finding it and creating it for yourself and others. Hopefully this has provided some insights into the RaYnbow Collective, but most importantly into what we all can do to support and affirm in spaces where we might struggle to believe queer joy cannot exist. It can and it will.
Listen to our upcoming episode of Out of Queeriosity with Gracee Purcell, student at BYU and president of RaYnbow Collective. Drops April 27.
For More Information on RaYnbow Collective at BYU
Speaking of affirming spaces, don't forget our next Pride and Joy Parent event is open to anyone who is looking for affirming space, providing affirming space for other and/or leaning more about affirming spaces as we gear up for Pride. We have an amazing line-up of panelists ready to chat about the art of drag, gender and identity, and all things Pride. Register today for the Zoom event on Tuesday, May 16 at 4pm PT/ 7pm ET.
---
About the Author: Rob Nielson (he/him) is from Provo, Utah. He is dual majoring in Biodiversity and Conservation, as well as German Studies. He's worked with the RaYnbow Collective for a year and a half and enjoys learning about music history and reading. After graduating, Rob hopes to do scientific communication and work in media literacy advocacy.